3531002500 INJECTOR ASSY-FUEL 35310-02500 / Hyundai Atos
Net weight with plastic pack : 0.089kg
Gross weight with box : 0.099kg
Fuel injector in MOBIS package:
In the label, the manufacturer name is not indicated but I think it's produced by Kefico, made in Korea.
One side of this injector, you can find the text "HMC". It means Hyundai Motor Company.
The other side, you can find the logo:
Do you see Kefico logo?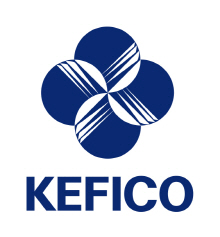 This is Kefico logo.
I've seen this logo on several parts which I posted.
For example, 2864-27800 air flow sensor
I posted about this sensor in here : https://koreapartsinfo.com/2018/10/05/2816427800-sensor-assy-air-flow-kia-kmnew-sportage
From Kefico web site I downloaded below info:
Unfortunately they share only general information of fuel injector, not on the specific part.