Today I want to share about the company Unick. As I posted in previous time, it's a manufacturer for Hyundai/Kia.
I saw the original article here:  http://www.edaily.co.kr/news/realtime/realtime_NewsRead.asp?newsid=01118486602943728
(dated 25. Sep. 2013)
"Who is the world best manufacturer of Solenoid valve?"
Denso answers "1st- Denso, 2nd- Bosch, 3rd- Unick"
Bosch answers "1st- Bosch, 2nd- Denso, 3rd- Unick"
Unick is Korean auto parts manufacturer which reached sales turnover 200,000,000,000 KRW (it's about USD 177 million)

(Photo of Mr. Ahn, Jeonggu – CEO/President of Unick
 captured from website http://www.edaily.co.kr )
Unick became 3rd world best manufacturer for auto transmission solenoid valve through many difficulties.
The biggest crisis happened 10 years ago ( 2008 ). Unick failed tender to supplying Hyundai for 6-speed auto transmission.
At that time Six-speed auto transmission was main product for next generation since it was installed to wide range of cars from Avante to Grandeur.
Unick has supplied parts for 4 and 5-speed auto transmission to Hyundai since 2005. But it failed the tender of 6-speed and the foreign company "A" won. 
However Unick had not stopped to develop of products and accepted its loss. Mr. Ahn – CEO of Unick says "We couldn't decrease the research members. If we stop developing Six-speed products, we won't be able to develop 7 and 8-speed products."
Some days after the tender, Hyundai purchasing manager visit to Unick suddenly, because the foreign company "A" informed urgently that it is not able to provide the component to Hyundai by their schedule. Hyundai may lost the project (which is valued USD 220 million) because of only this component. 
Fortunately, Unick almost finished development of it, so within 1 year it completed for production.
Now Unick is producing solenoid valve for about 3,060,000 unit of Hyundai cars annually. It's about 76% of Korean domestic cars. From this, about 90% – 2,700,000 unit of cars have 6-speed (that Unick failed the tender for)
Unick constantly kept developing new products and in 2010 it supplied the components for 8-speed auto transmission to Hyundai for next generation cars. Unick even finished development of components for over 10-speed auto transmission as well.
The company size also has been grew. Their sales volume was about 70,000,000,000KRW(about USD 62 million) but in 2012 it is increased till 197,700,000,000KRW( about USD 175 million)
Mr. Ahn is still keeping "Announce of Supplier Change" for his memory.
Actually company Unick started as a manufacturer of clock. In 1971, the company name was "Jeoko". The brand name of clock was "JECO"
JECO was quite popular since it's first small clock which takes AAA battery in Korea. The chairman of Jeoko, Mr. Ahn, Yeonggu has his specialty for making that small clock which Samsung gave up to make it at that time.
Later car producing companies asked Jeoko for car clock. It was 1970. Korean car producing was hot issue at this moment. 
In beginning of 1980, Hyundai Motor has a problem of cigar-lighter on car model Stella, which Hyundai exported to Canada. 
The director of Hyundai purchasing headquarter asked Unick to develop cigar-lighter. And Unick made it for 6 month even it had no experience for that. As the car sales in America market grew, Unick also grew. Not about 59% of domestic cigar lighters are produced by Unick.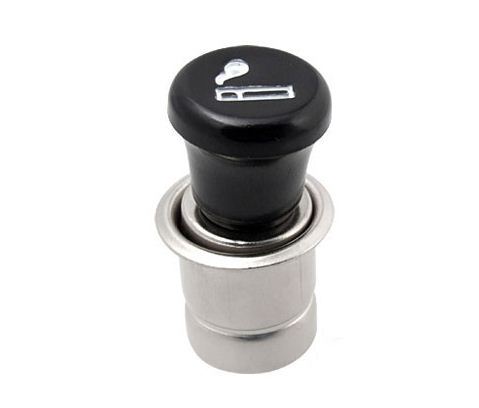 In 1980, most of auto parts were imported from Japan, Mitsubishi. Hyundai asked Unick to develop 42 kinds of auto parts. Unick established their own laboratory and cooperated with 10 kinds organizations and companies. Finally it succeeded to produce 41 kinds of auto parts in Korea.
Unick is producing various products such as electronic instrument system, exhaust emissions removal system, engine control unit, sensors, etc. – 20 kinds categories, over 100 kinds of products. 
Unick is continually increasing overseas sales volume as well. In 2010 it signed a supplying contract with Chrysler for about USD 4 million of car clock. Through Hyundai Power Tech company, Unick is supplying USD 18 million of solenoid valves for six-speed auto transmission .